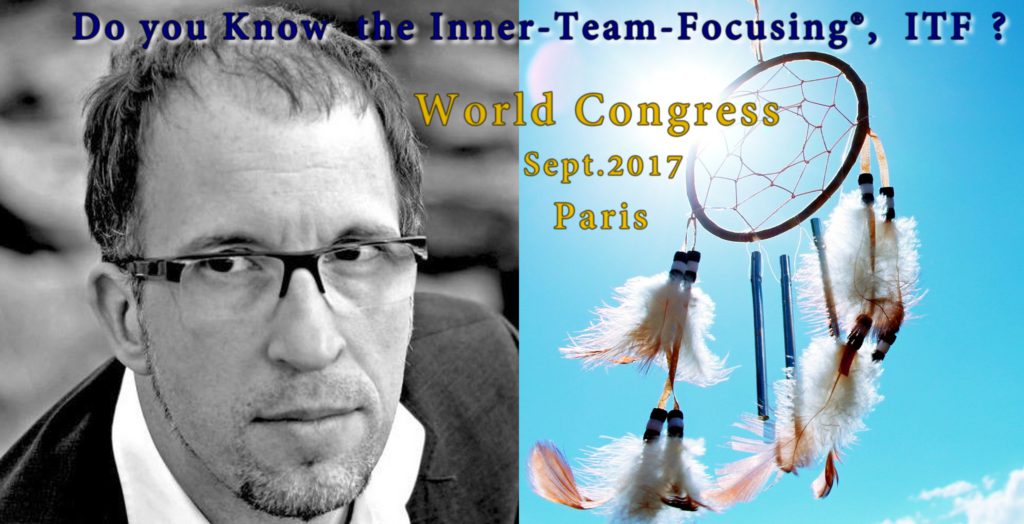 Do you consider yourself being on the awareness of the present moment, from here and now, or do you tend to lose yourself in the absence of your own self?
The Inner-Team-Focusing® (ITF) was developed by Jörg Fuhrmann, as a holistic approach, based of contemplative consciousness and, it selectively incorporates the wisdom of the body, with the inner work of trance.
The ITF is based on the philosophy of being more than a simple method. Because, we all know, the experience of genuine connection within the 'here and now' and the conscious recognition of your oneself, is the highest potentiality of healing.
IFT considers itself as a 'philosophy of consciousness, process oriented', and its purpose is a different hypnotic state 'deHypnosis'. One of the fundamental ideas of IFT, is based on, what transpersonal psychology has called a 'consensus trance': throughout society, we are continually stopped in trance, without a glimpse of realization of this fact.
Further, on the line of Gurjieff or Eckhart Tolle, working on the awareness of the present moment, is the new key of this approach.
Because for us, collective consensus trances, are classified as 'Normal consciousness'. These trances have been induced by our parents, friends, educators, teachers, and of course, by the media. The only problem is that our modern culture does not offer a conscious recovery or collective DeHypnosis – as the Greeks still had. These continual focalizations and dissociations – both essential for successful hypnosis – are the true creators of our different internal parts of personality ('states of the self').
Thus, we work with IFT with induced trances, sides of personality, repressed shadow – in the sense of CG Jung – and sometimes with unhealthy fixations of the ego, that often merged from an imagined or real deficit. This work opens up a whole new framework and space, which gives a deeper inner awareness.
Register here, for the World Congress, from the 8th to 10th of September 2017 in Paris.